I love pasta! I mean, who doesn't really, but my ideal comfort food is anything pasta related and when I came across recipes for a plant-based mac and cheese, I thought I'd experiment and put my own twist on in.
I feel slightly less guilty stuffing my face with this on a cosy night watching a movie. I don't feel as "ugh" afterwards and I know there was at something nutritious in it. Basically a perfect Sunday night meal to have.
Ingredients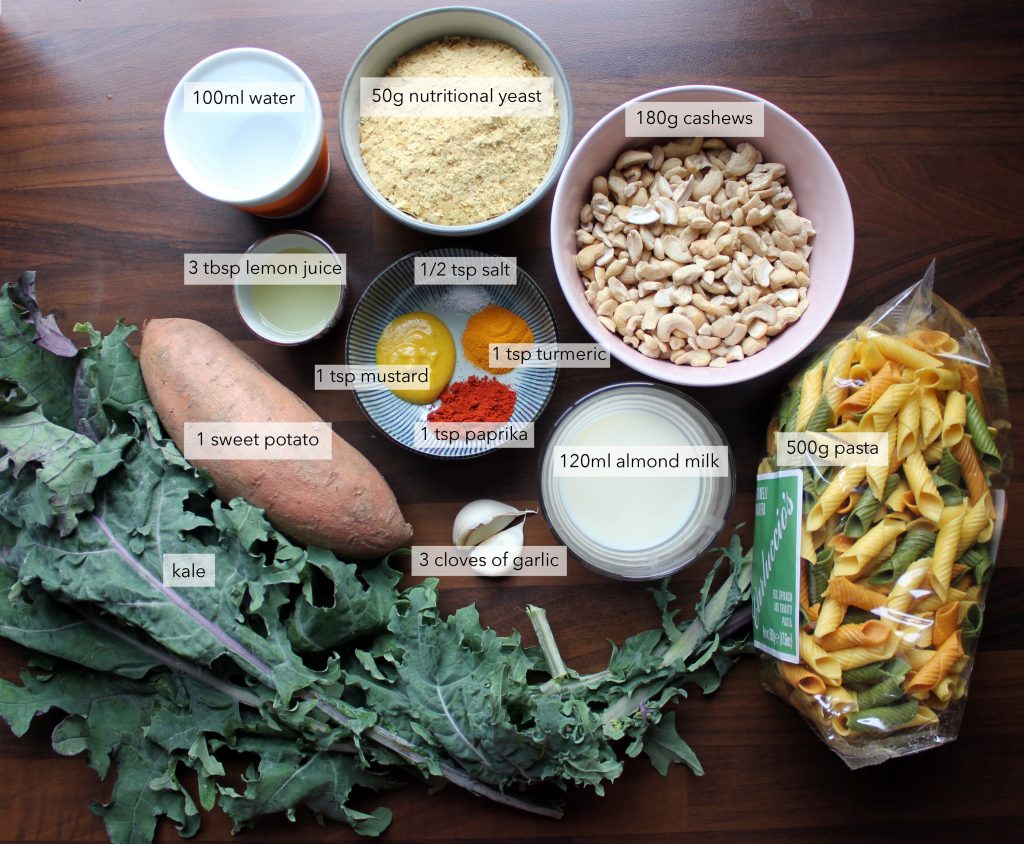 180g cashew nuts (soaked or boiled)
1 sweet potato
a bunch of kale
50g nutritional yeast
3 cloves of garlic
3 tbsp lemon juice
120ml almond milk (or other alternatives)
100ml water
1 tsp turmeric
1 tsp mustard
1 tsp smoked paprika
1/2 tsp salt
500g pasta
And you'll need a blender to make it creamy and smooth.
How to make it
Step 1 – Steaming the sweet potato and roasting the kale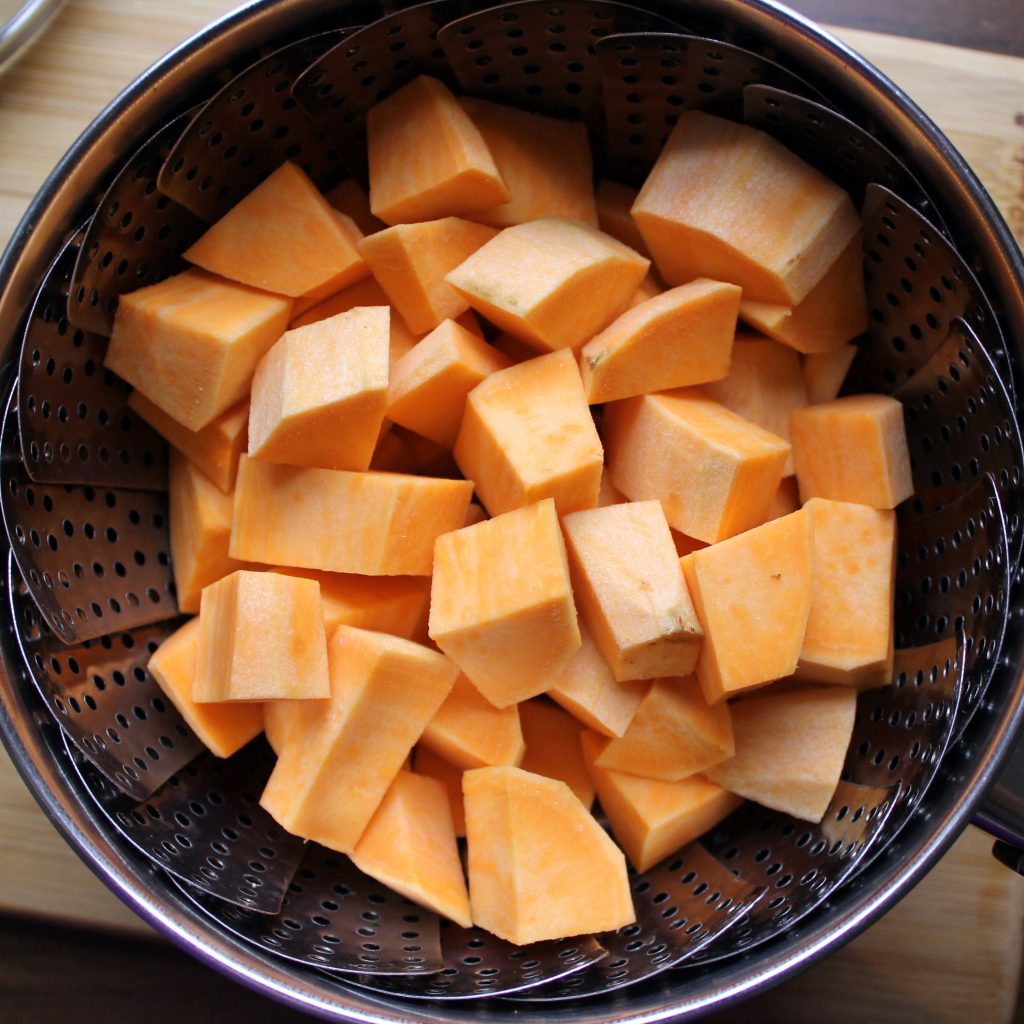 Cut the sweet potato in small cubes and steam it until soft.
If you wanted that extra nutrition, you could leave the skin on the sweet potato. Just make sure you clean it properly.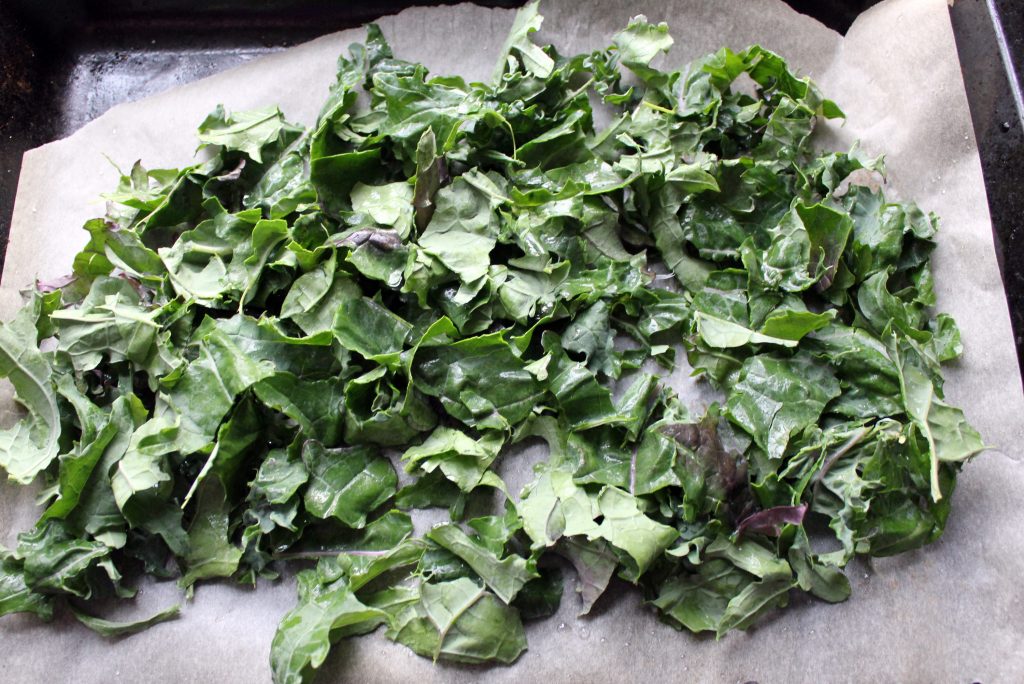 Kale is rather controversial, but once in a while I get it in the veg and fruit box, so I thought this was a rather good way to integrate it somewhere.
Wash it, take off the leaves (don't want the stems in there) and tear them into small-ish pieces. I didn't add any oil or salt, but you could if you wanted to. Put the kale on a baking sheet in the oven for 5 minutes at 220°C.
Also, if you haven't soaked your cashew nuts overnight or during the day, boil them in water for 15 minutes. It'll make the overall mixture creamier and easier on your blender.
And don't forget to get started on the pasta. By the time they're cooked, you're done with everything else.
Step 2 – Blend it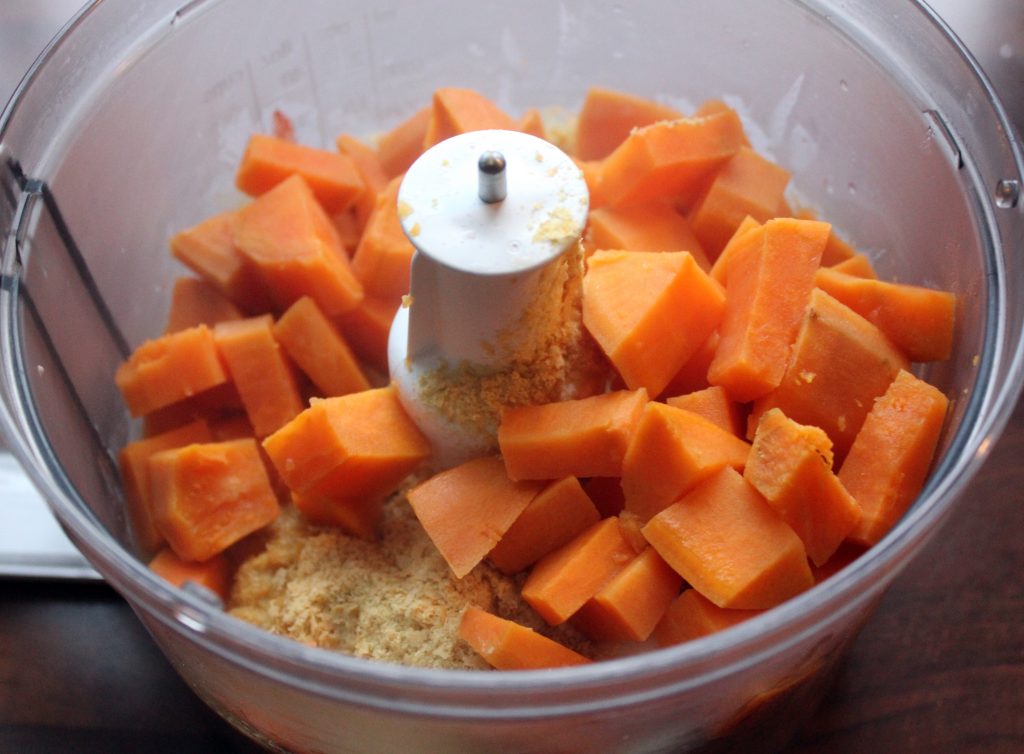 Get your blender out and throw in all the other ingredients. Once the sweet potato has been steamed, add that as well and blend for a good 3-5 minutes. What you're looking for is a smooth and creamy texture. If it needs more water, add it. Taste some more if it all balances out (I can tell you that it is difficult to wait until all of it is on the plate).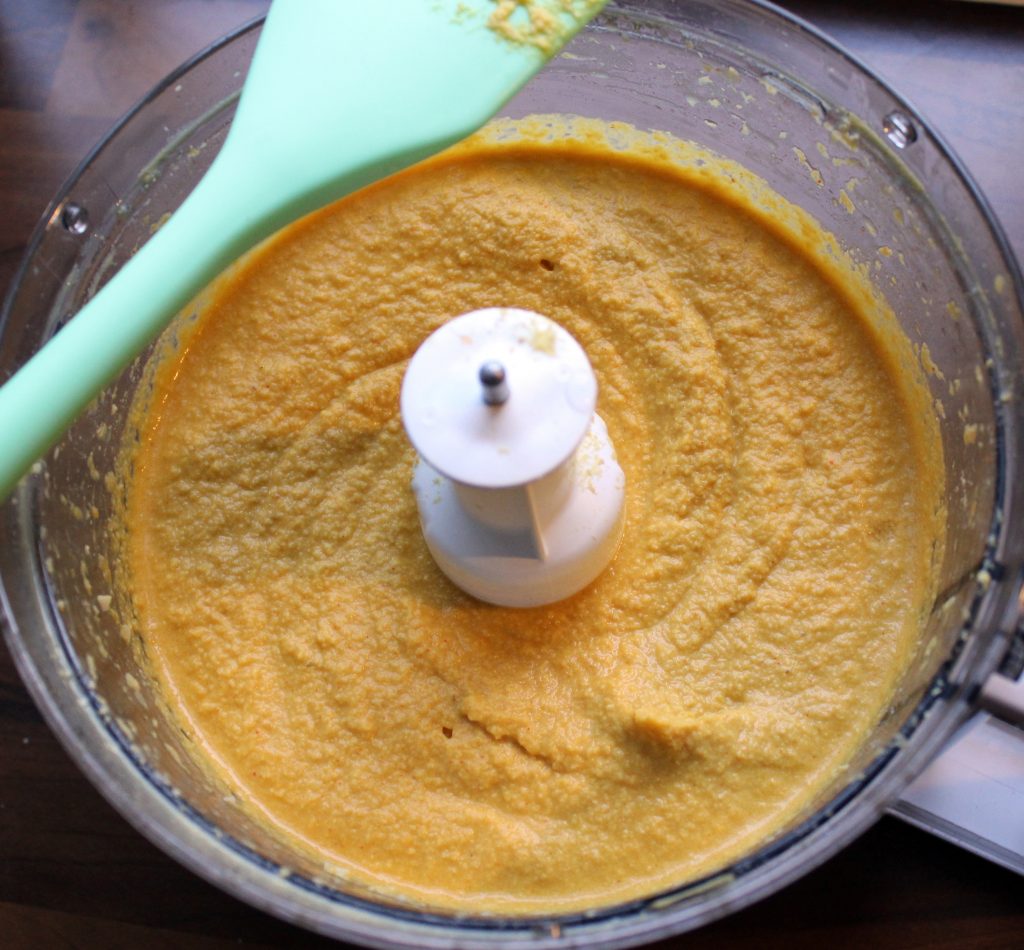 Step 3 – Mix it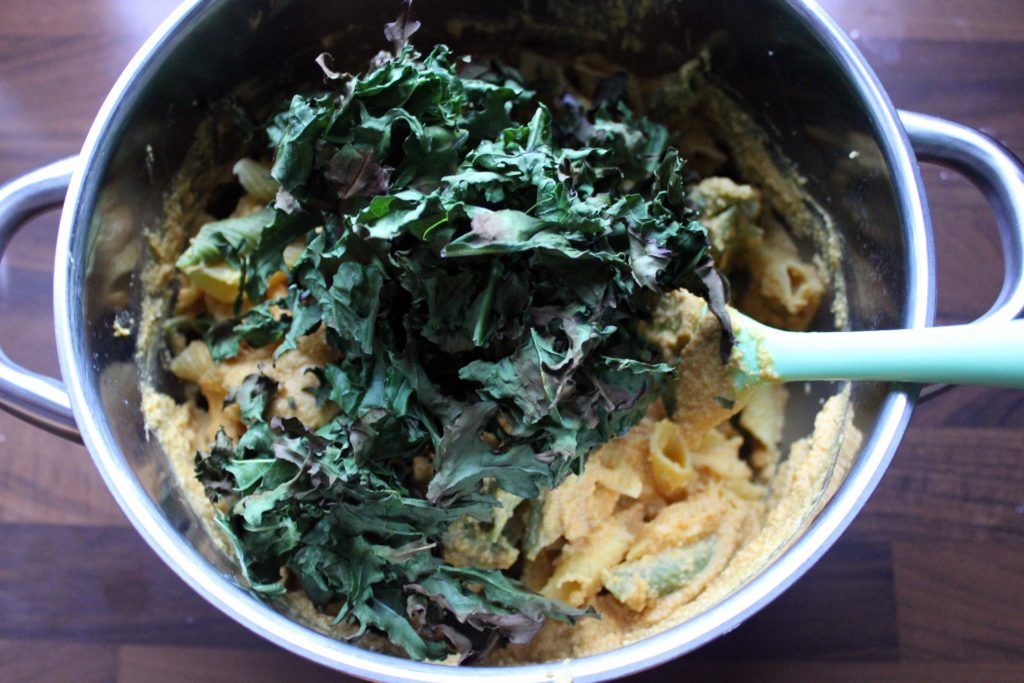 Step 4 – Eat it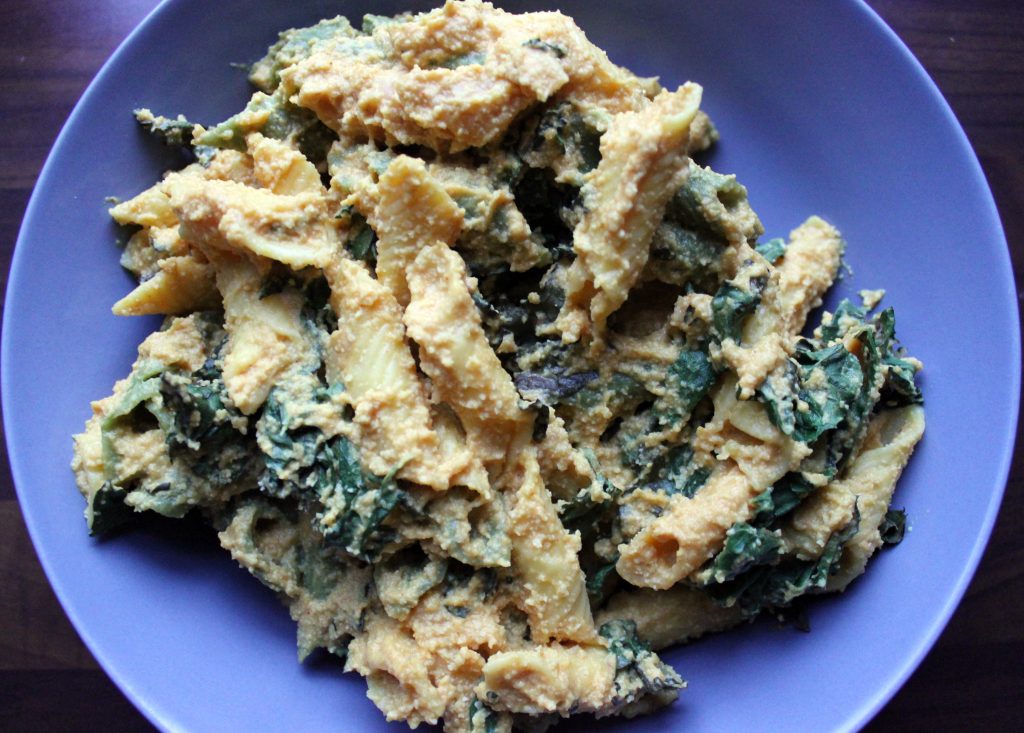 mic drop