Here comes part 2 of making a reindeer xmas card. I am almost done, finishing touches and such.
To be honest, I wish I had it finished today with another card that I have drawings for, but I cannot look at another reindeer today.
Do more sketches
I wasn't quite happy with my last sketches and doing some quick feedback sessions with close ones, I needed to do something else than I thought.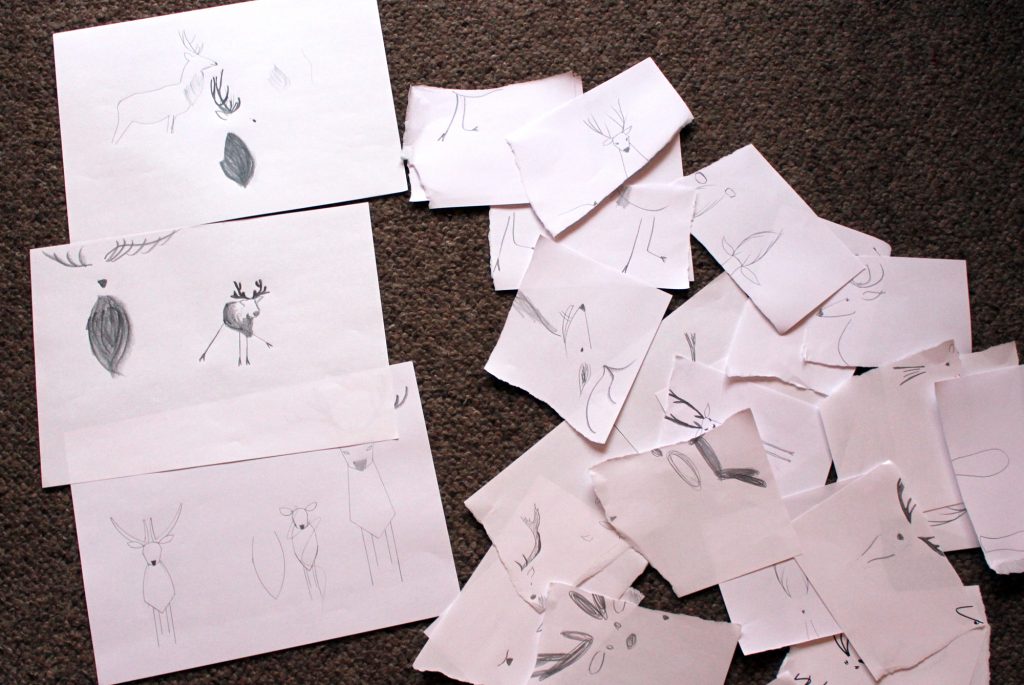 Select the ones you like
Or in other words, tear up a lot of paper and waste trees.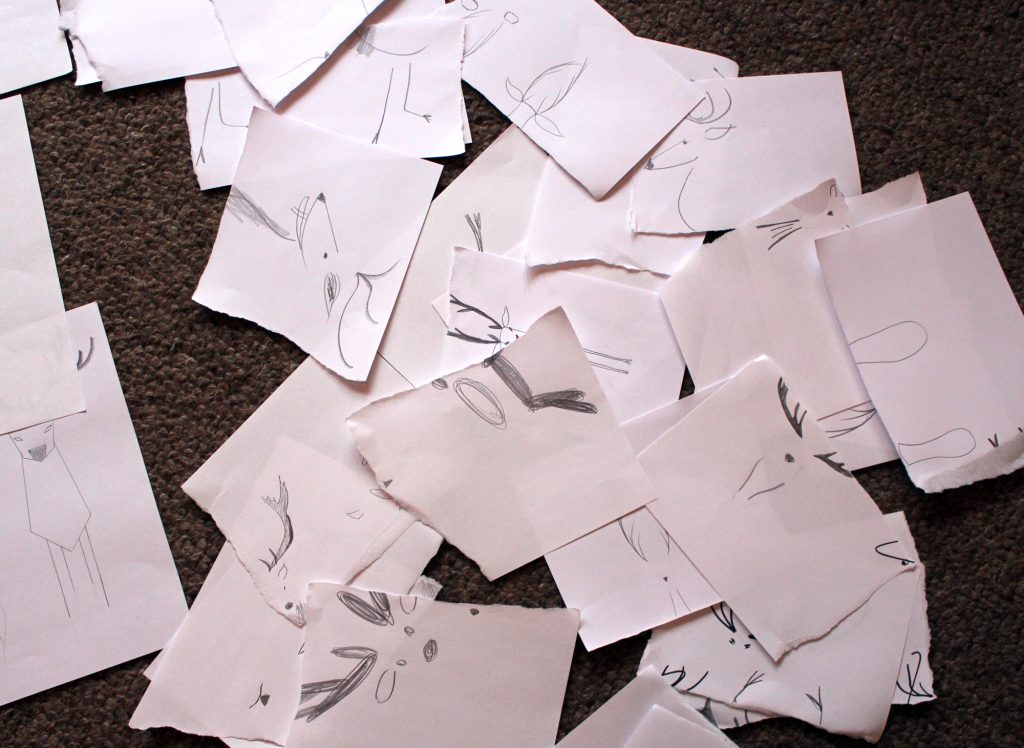 Get it onto Illustrator
I probably could have done it straight in Illustrator to begin with, but I like the pen and paper process.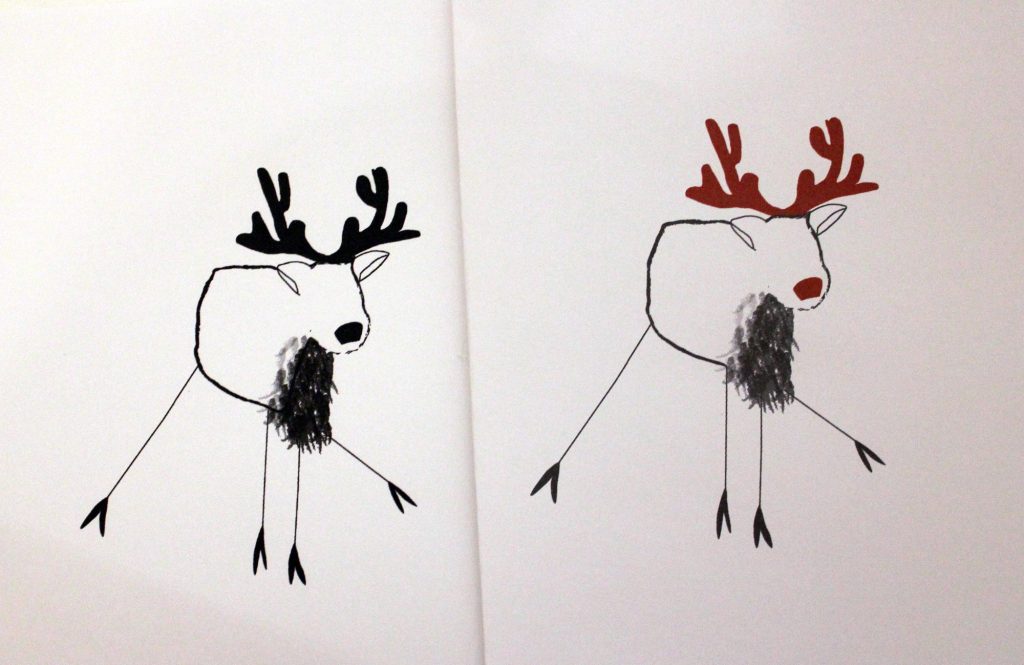 Put some glasses on it