Today it seems we've gone back in time and back to the gloomy days with too low temperatures, which made me want to whip up a nice warming soup. I'm not going to dig my knits and winter coat back out just yet but this soup made today a little cosier with its spicy kick.
So it here goes, it is super easy and if you don't have wild garlic, just use normal garlic.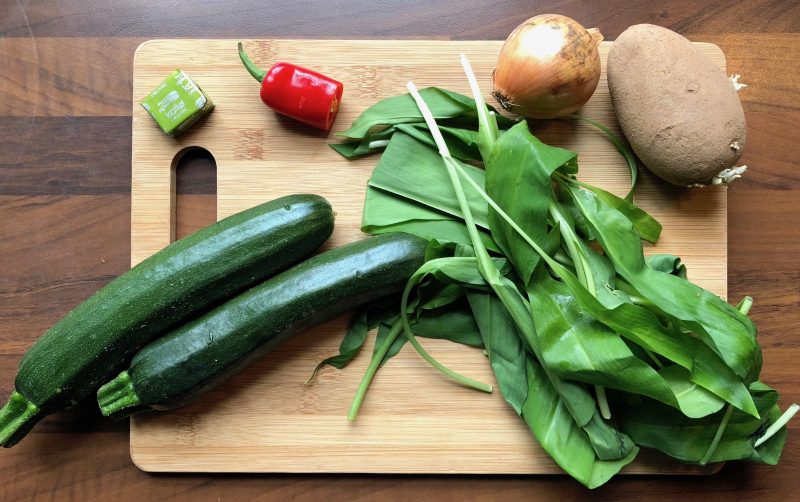 What you need
For 2 people
2 courgettes
1 medium potato
1 onion
A handful of wild garlic
Half a red chilli
Veg stock cube
Sunflower oil
1-1.5 litres of hot water
Salt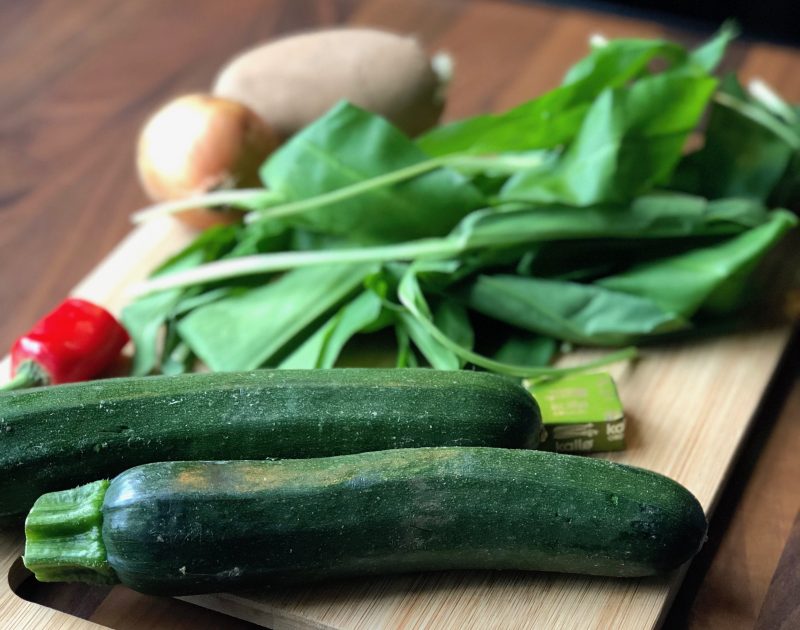 How to make it
As I said, this is super quick and super delicious, a right little heart warmer.
Heat sunflower oil in a pot, add chopped onions and chilli and fry on a low heat.
Chop the potato and courgettes into cubes and add them to the pot, adding a good pinch of salt, stir it and put on the lid to sweat the vegetables. You may need to increase the heat a little.
Sweating your veggies releases more flavour. Don't be alarm if you char the veggies a little, but make sure you don't burn them too much.
Chop the wild garlic roughly and stir it in, letting everything sweat for a further minute.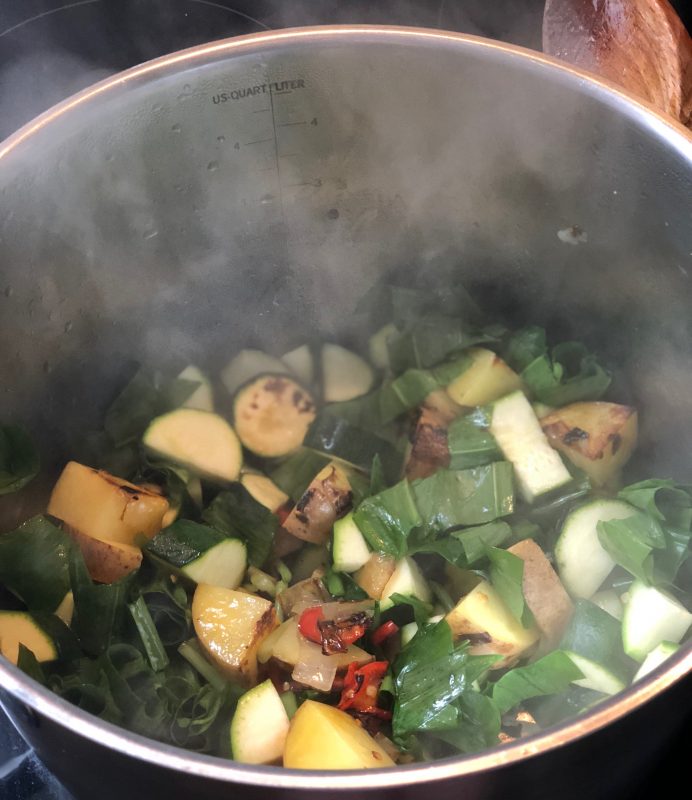 If you have a kettle, bring the water to the boil. Add the veg stock cube and water. Check that it isn't too liquid as when you'll blend it, you don't want it to be too watery. If it is too thick, you can always add water when blending it.
Let it boil on a medium heat for about 10 minutes.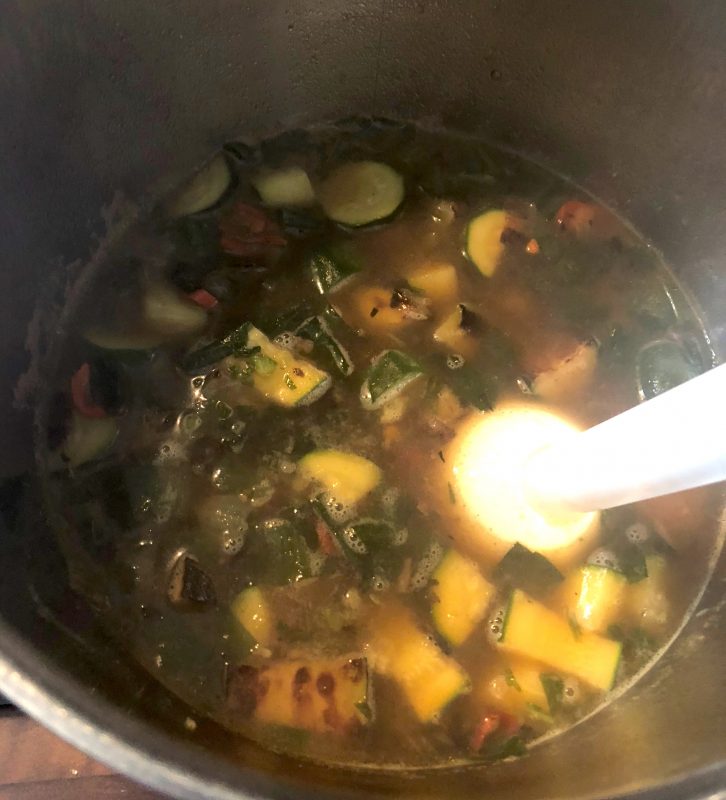 Blend with a hand mixer or in a blender and enjoy!