I've shifted my eating habits to being more plant-based over the past year and a half and have enjoyed discovering more variety of food and cooking. Sometimes, it is certainly a challenge, but I love the creativity that comes with having to come up with meals based on only a few items in the fridge. It reminds me of that UK TV show, way back when, where the audience brought items for 10£ and 2 chefs had to compete and cook something in 15 minutes (green tomatoes vs red tomatoes?).
My husband wrote a post about what a plant-based lifestyle is, if you fancy more of a read on that. I thought I'd take you on a bit of a different journey. We've subscribed to a local community-owned farm for more than 2 years and, for a good year, been receiving a medium sized vegetable box, for 2-3 people per week according to them, and a fruit bumper box, which is supposed to feed 4-5 people per week. In this household it's more like one and a half, AND we have to buy extra bananas!
I've had the question here and there about whether it isn't more expensive than shopping at the local supermarket or if it is enough food and I thought I'd do a kind of overview for a week with the produce we receive from the Sutton Community Farm and maybe it'll inspire you to try something different. Of course, there are staples that we always try to have around, which we order about once every 3 weeks from Sainsbury's.
A side note about costs: Yes, it is more expensive than buying fruit and veg at a local supermarket and I've done the comparison. However, considering that it is local, organic, better quality and [insert many other benefits], we look at it as a bit of an investment.
Staples in our house
The bits and bobs we tend to always have at home are:
tins of chickpeas
tins of chopped tomato
vegetable oils
coconut oil
coconut milk
oat and almond milk
maple syrup
tamari/soy sauce
apple cider vinegar
tahini

lemon juice
garlic
ginger
spices and herbs
rye bread
oats
pasta
rice
more bananas than we already get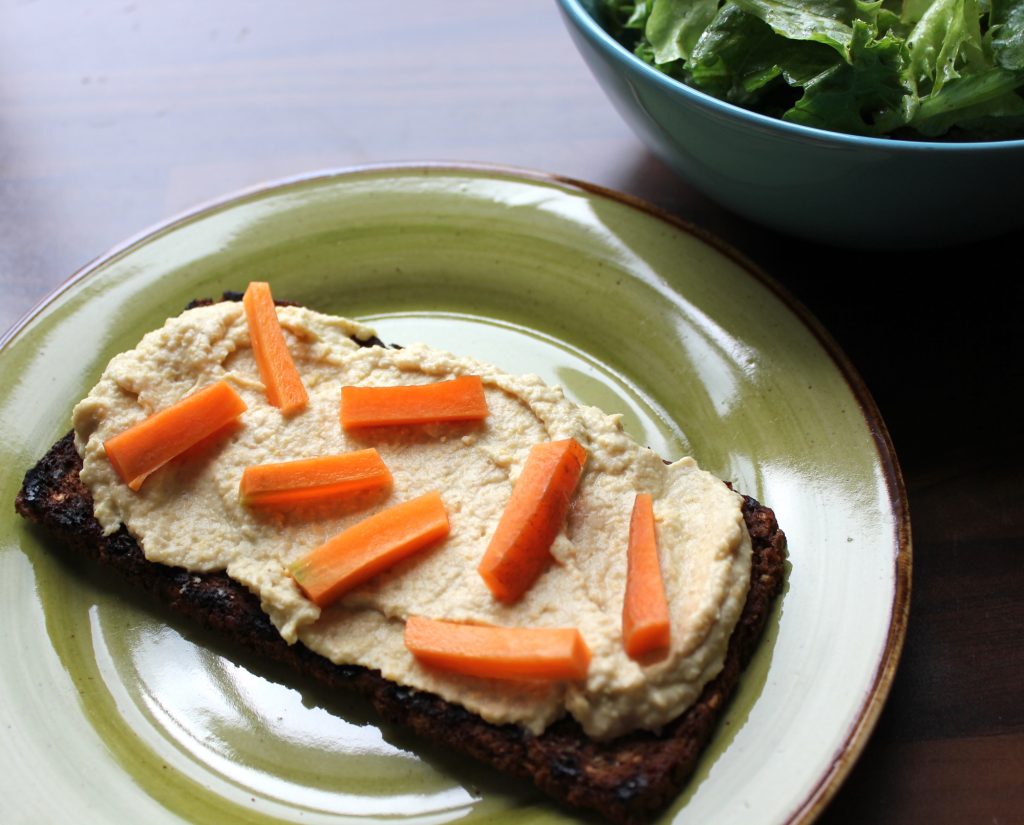 What's in the veg and fruit boxes?
I think I've picked a week that wasn't too exciting in terms of vegetables to document this, but I tried to make it inspiring nonetheless.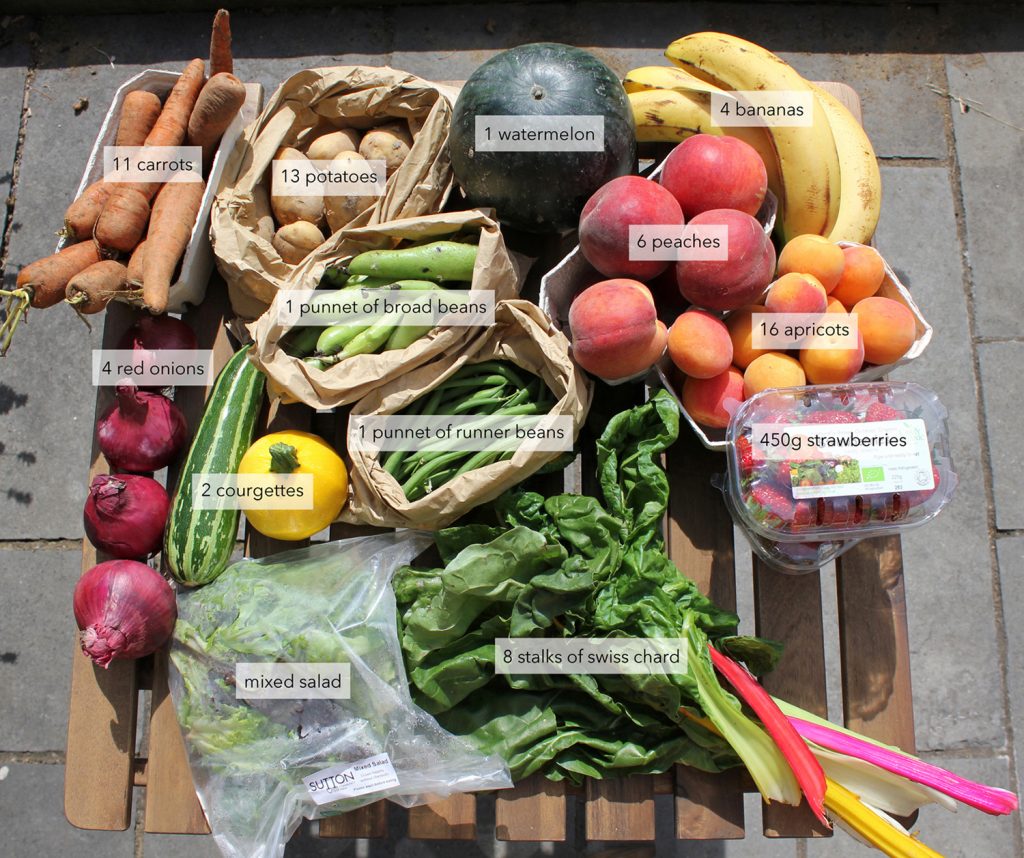 Meal ideas
The list of items that are being delivered that week are usually sent around on a Monday or Tuesday. I tend to have a look already what we'll be getting, so I can think of some yummy things we could be making from the veg and fruit boxes.
Mixed salad, dressing and hummus on toasted rye bread
Roast potatoes, fried ginger and onion chard, steamed carrots
Runner beans and potato curry
Pasta with broad beans and creamy cashew sauce
Rice, courgette and carrot salad
Grilled courgette salad (I surprised myself with that dressing!) with hummus on bread
Carrot risotto with herbs from the garden
Potato carrot soup
Carrot and runner bean curry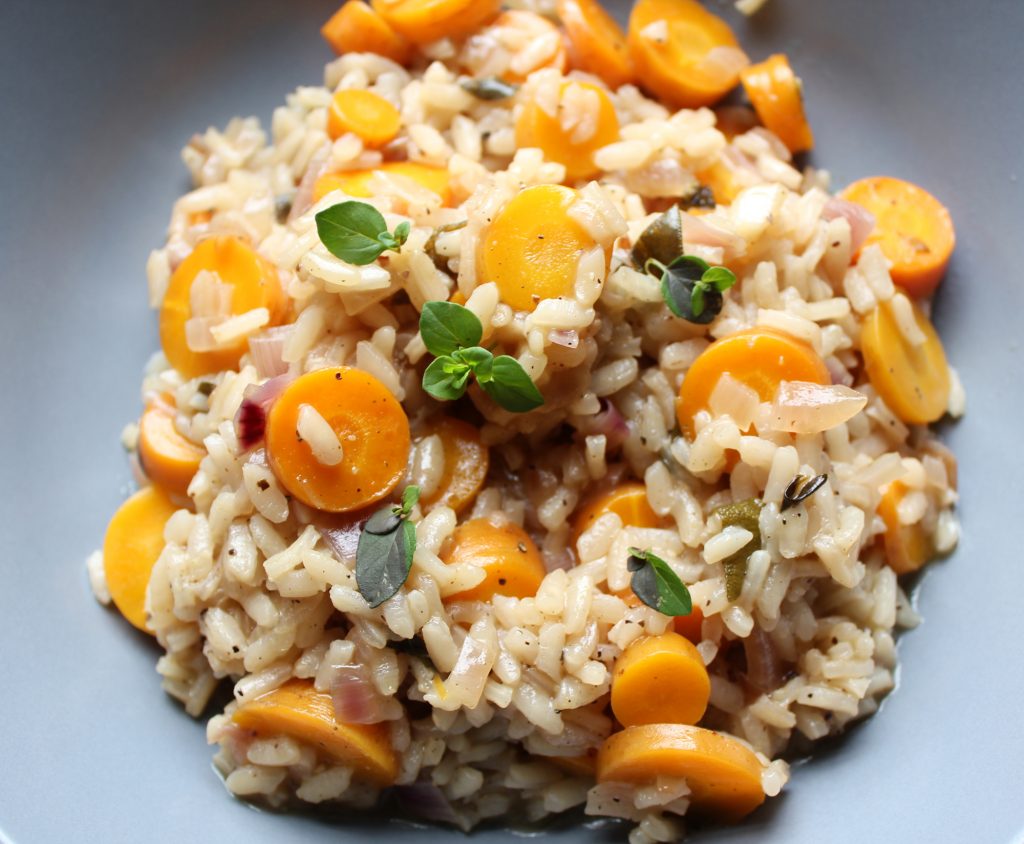 We ate out twice during that time, but generally, I somehow manage to make a veg box last the week more or less, if not, there is always a good ol' pasta and tomato sauce.
What about breakfast?
I love a good brekki. I make a darn good granola, if I can say so myself, which should last longer than it usually does and I love to make a mocha smoothie (bananas, cacao powder, instant coffee, oats and almond milk) or a blueberry smoothie in the morning. When avocado season hits, I don't say no to avo on toast and some fruit.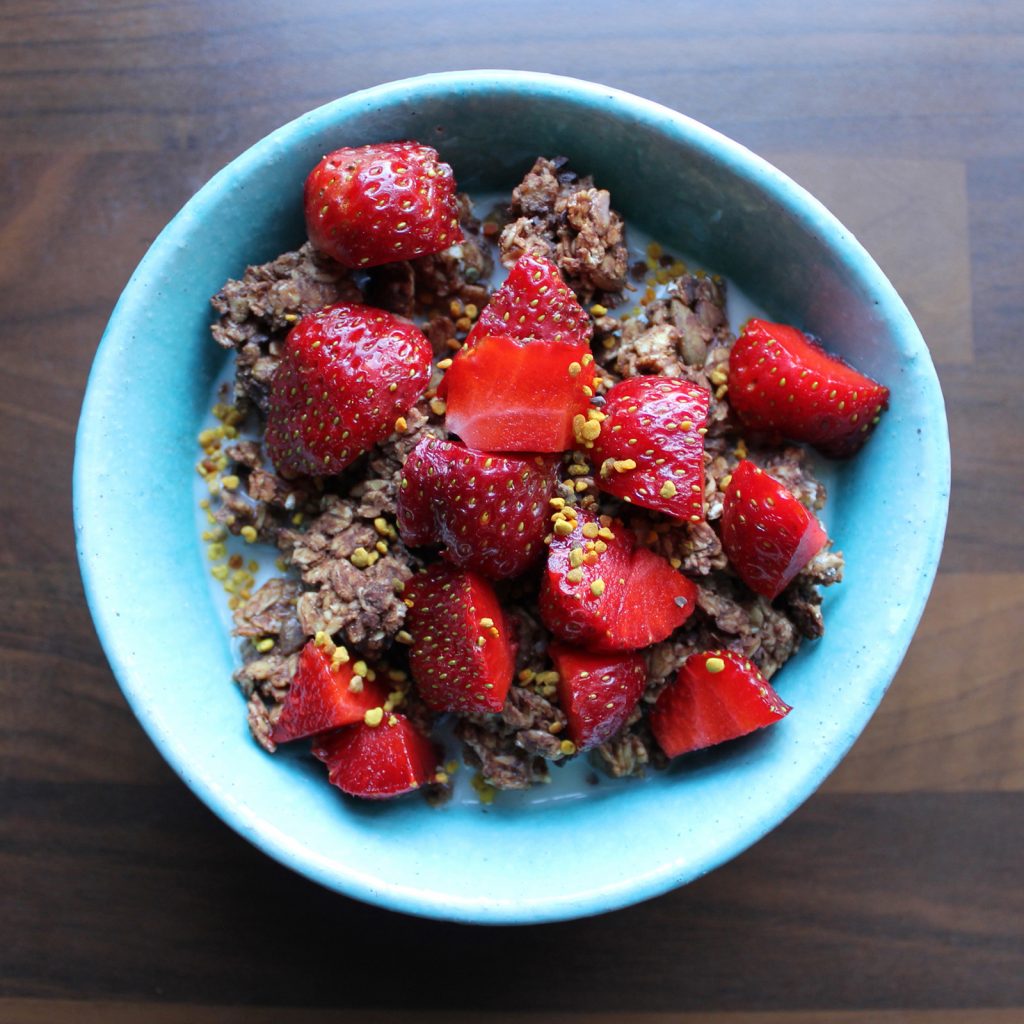 My husband, when having been on a bike ride, makes massive fruit smoothies (I'm talking a litre or two), which I would probably drink over a whole day and maybe can still fit in dinner.
I think I'll share some of the recipes in coming posts. I find that sometimes I'm in a rut with ideas and I can end up cooking and eating the same things. So having a bit of inspiration and seeing what other people cook is a nice kick for new creative ways.
Save
Save
Save
Save
Save
Save
Save