When living in Qatar, I had no idea how easy it would be to make my own hummus. Granted, it is never going to be as good as some of the hummus I had over there, but it is still pretty great. I couldn't imagine living without it and it has become somewhat of a weekly staple for us.
Disclaimer, I like mine with a garlic and lemon taste, so if you want to be a bit cautious, add less of them to begin with and taste test.
Ingredients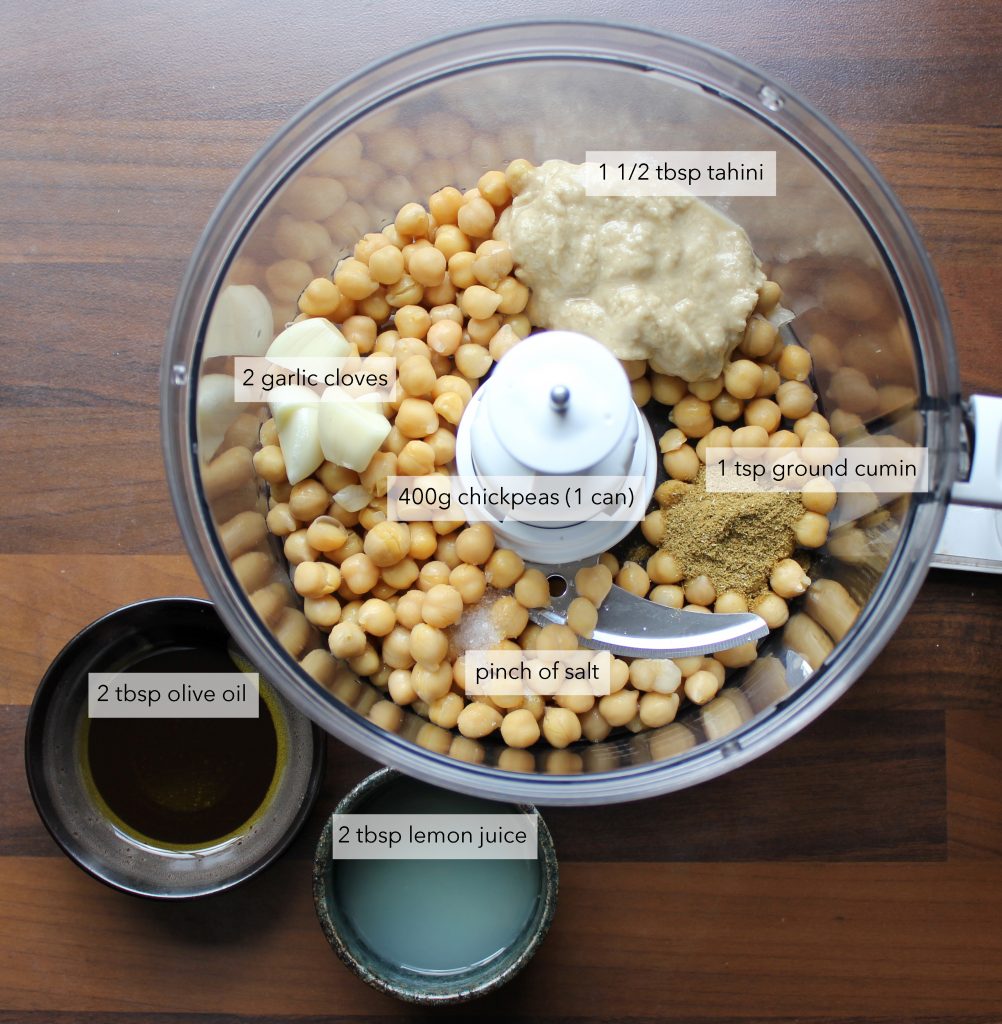 400g chickpeas (1 tin)
1 1/2 tbsp tahini
2 tbsp olive oil
2 tbsp lemon juice
2 garlic cloves
1 tsp ground cumin
pinch of salt
How to make it
This is the super easy part, provided you have a mixer.
Make sure you drain and wash the chickpeas well before blending all ingredients together. (If you didn't know this already, most liquids in tins cause flatulence).
If the consistency is too dry, add a little bit of water to begin with, you don't want it too runny.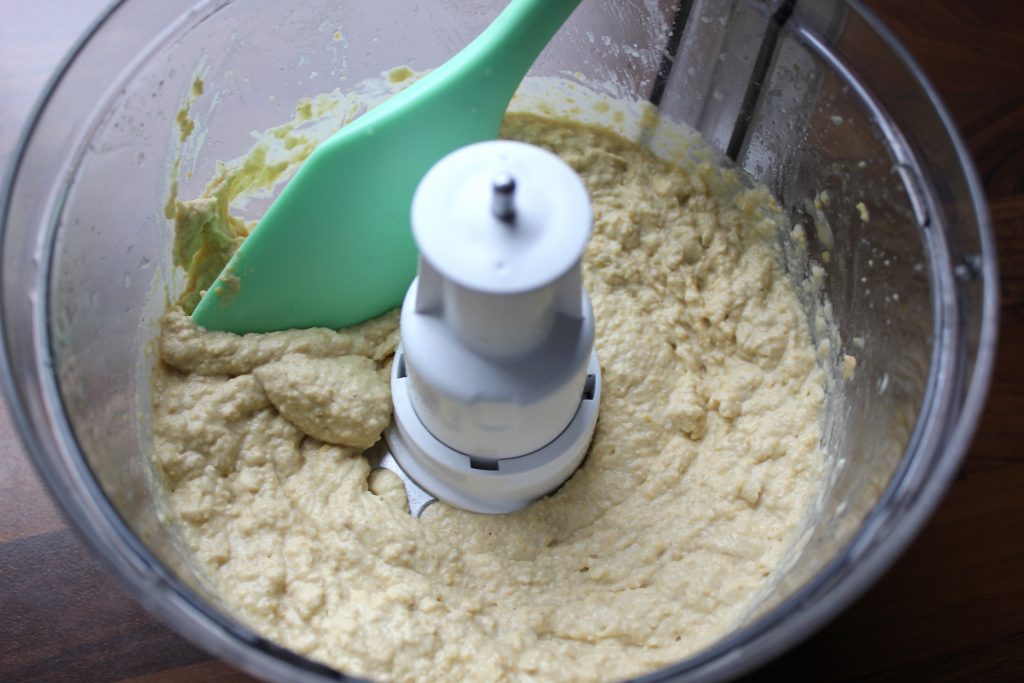 Hummus makes for a great snack with veggies. It's great toasted rye bread or as an accompaniment to a mix of veggies, roast potatoes, salads… You get the idea.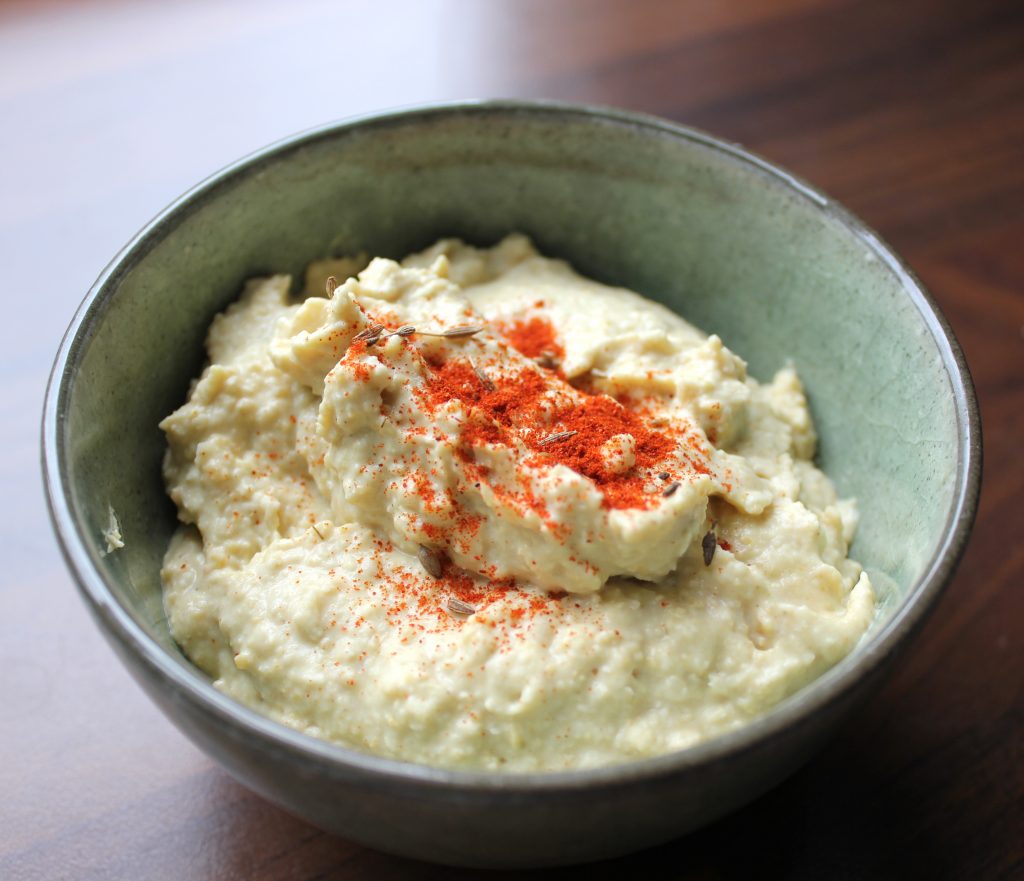 I posted another recipe of some chocolate granola on Sunday, if you fancy giving that a go.