I love a good curry from time to time, especially since some of our spices are still from Doha, which I bought in bagful before we left. It just makes cooking them that much more special. I use the term curry loosely; pretty sure the types of curries I do are very westernised, but still very tasty.
This one only takes about 20 minutes, so it's brilliant if you don't have a lot of time.
Ingredients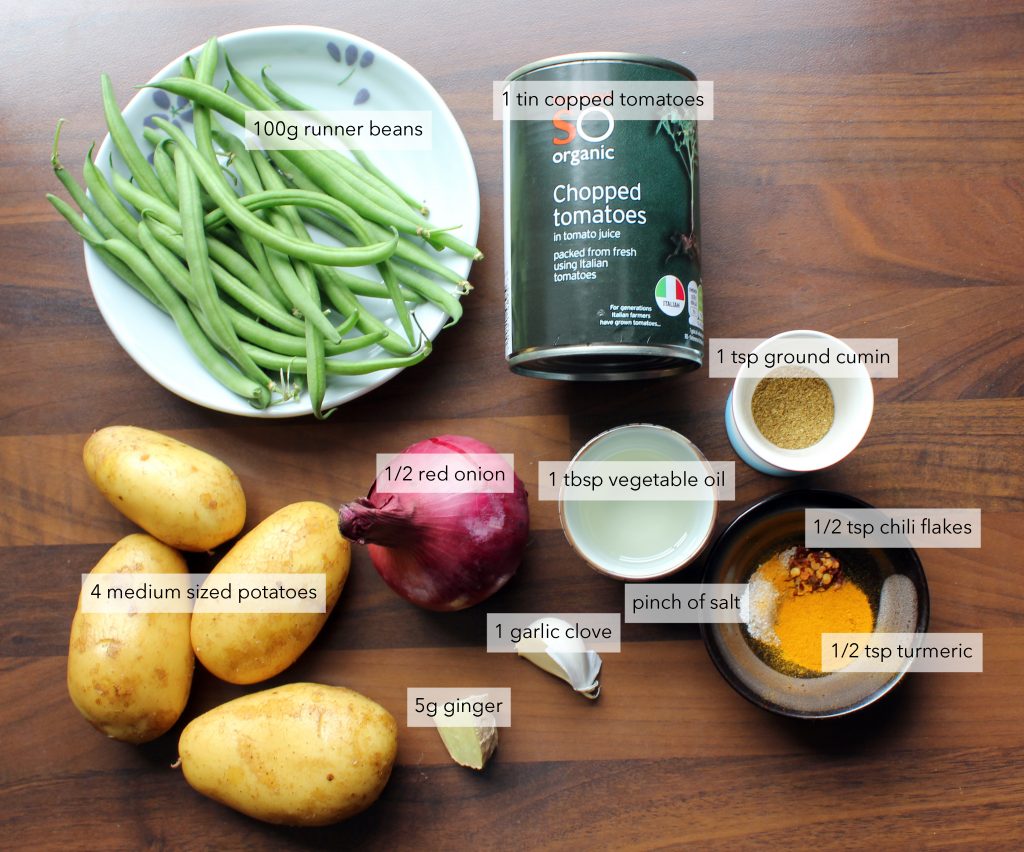 This recipe is for 2 people and you can add rice, if you are particularly hungry.
100g runner beans
4 medium sized potatoes
1/2 red onion
1 tin chopped tomatoes
5g ginger (about thumb-sized)
1 garlic clove
1 tbsp vegetable oil
1tsp ground cumin (or cumin seeds)
1/2 tsp chili flakes
1/2 tsp turmeric
pinch of salt
Making the curry
Chop it all up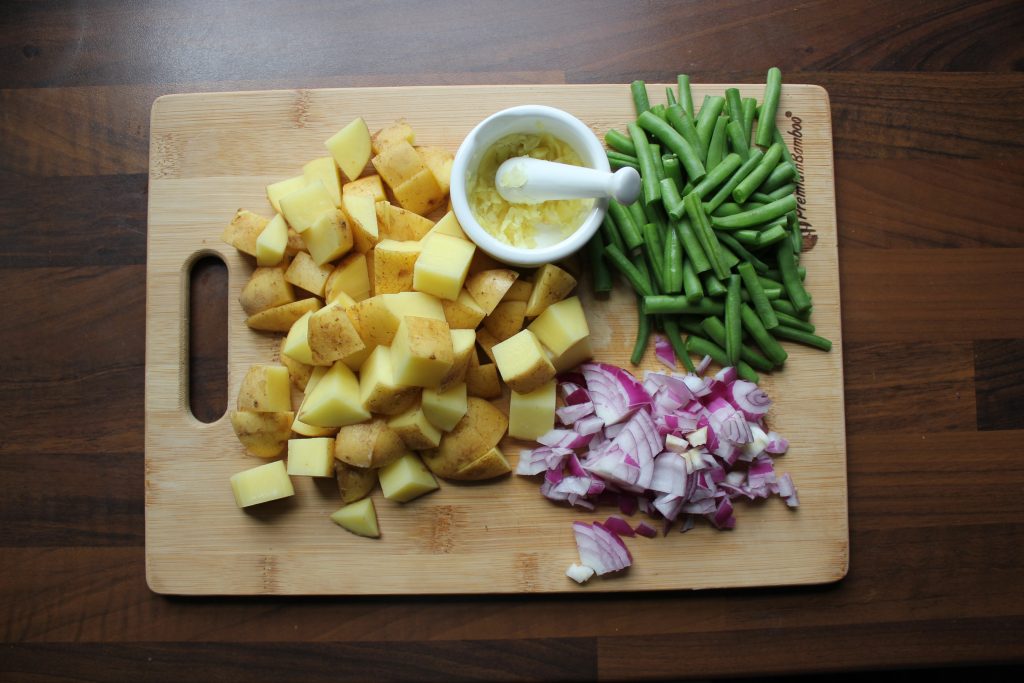 Cooking the curry will go pretty quickly, so I suggest preparing everything that needs to be chopped up beforehand. The potatoes should be cut in small, roughly 1cm cubes. Cut the onions finely and the beans in small pieces.
As for the garlic and ginger paste, I used a little mortar to mash it, but please feel free to use anything you have to hand, i.e. blender or just cutting them very finely.
Getting the flavour from the cumin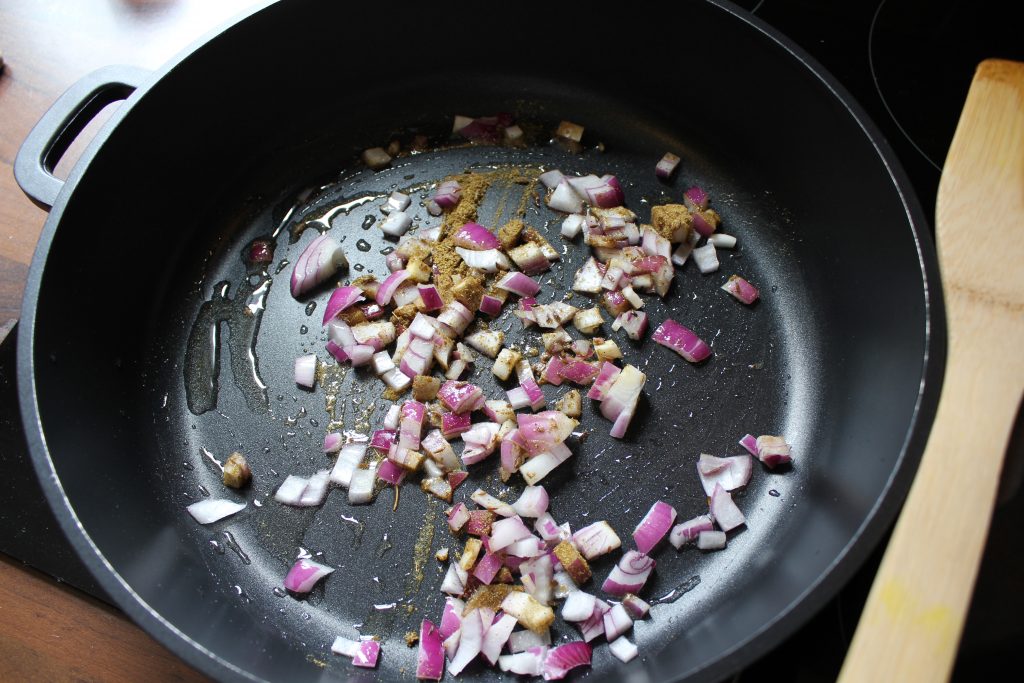 Heat the oil and add the cumin and onion. Sauté them at medium heat for about 30 seconds. Then add the potatoes and sauté for a further 2-3 minutes.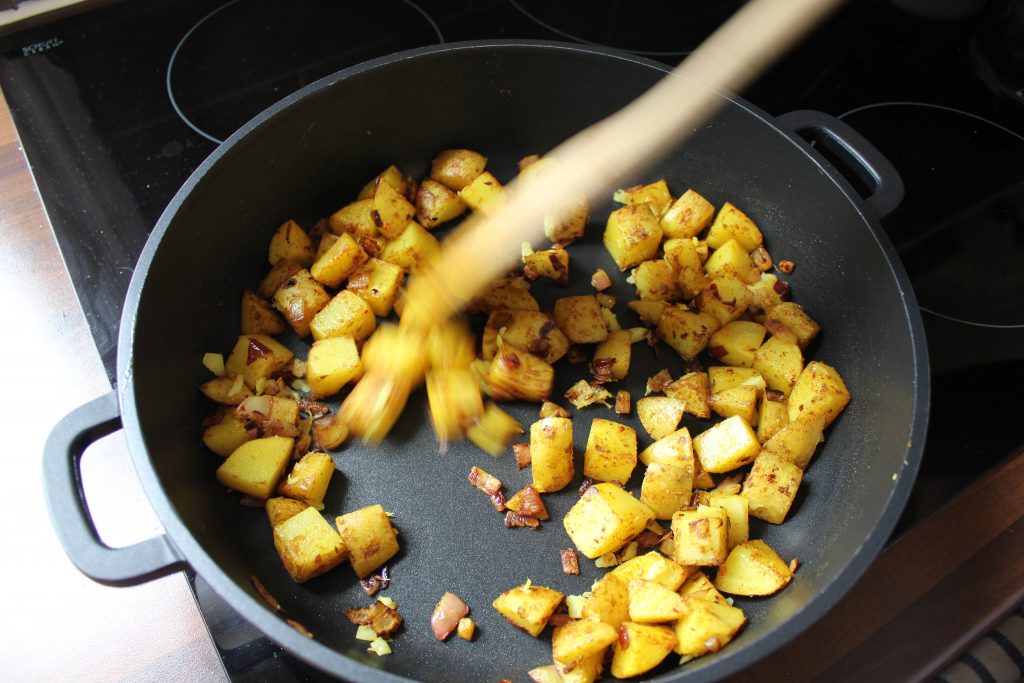 Getting more flavour into the curry
Add the salt, chili flakes and turmeric powder and fry for a further 2 minutes.
Then add the ginger and garlic paste and, you guessed it, sauté for 2 minutes.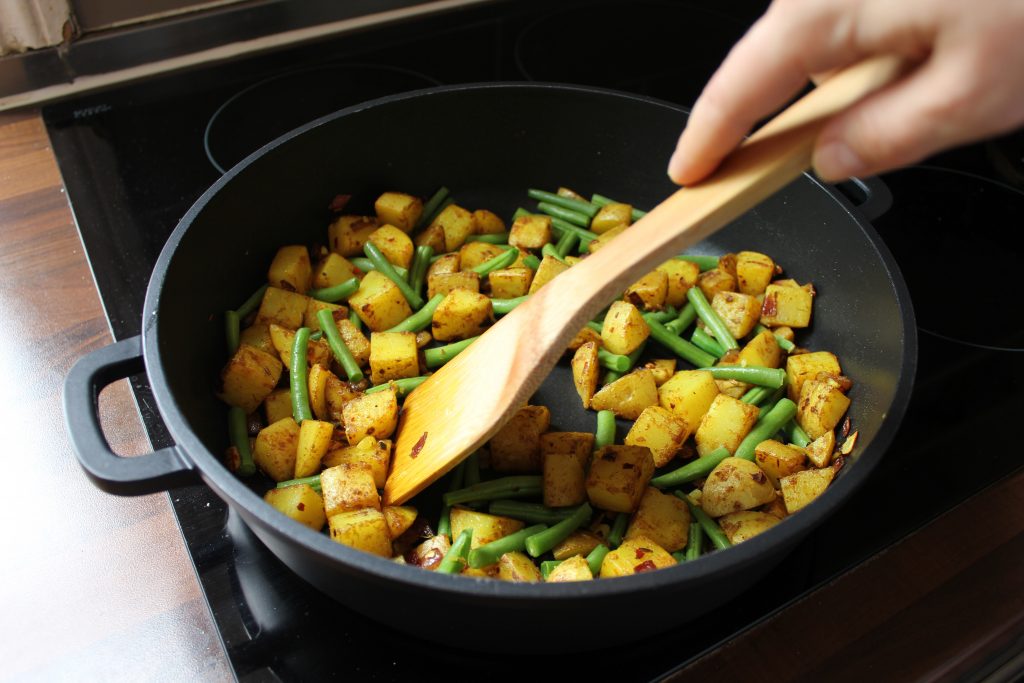 Now it's time to add the beans and sauté everything for another 1-2 minutes before adding the chopped tomatoes. Sauté it for another 2-3 minutes before removing it from the heat. Do the taste test and add some more salt if needed.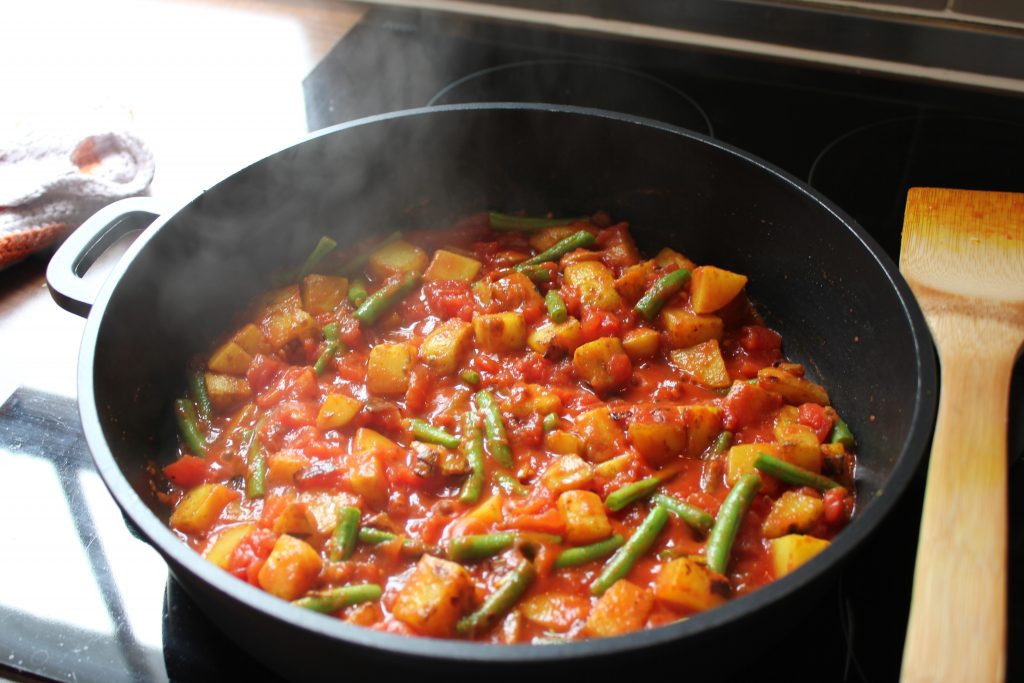 It's nice and hearty without being too much and because you don't overcook it, the veg still has a bit of a crunch.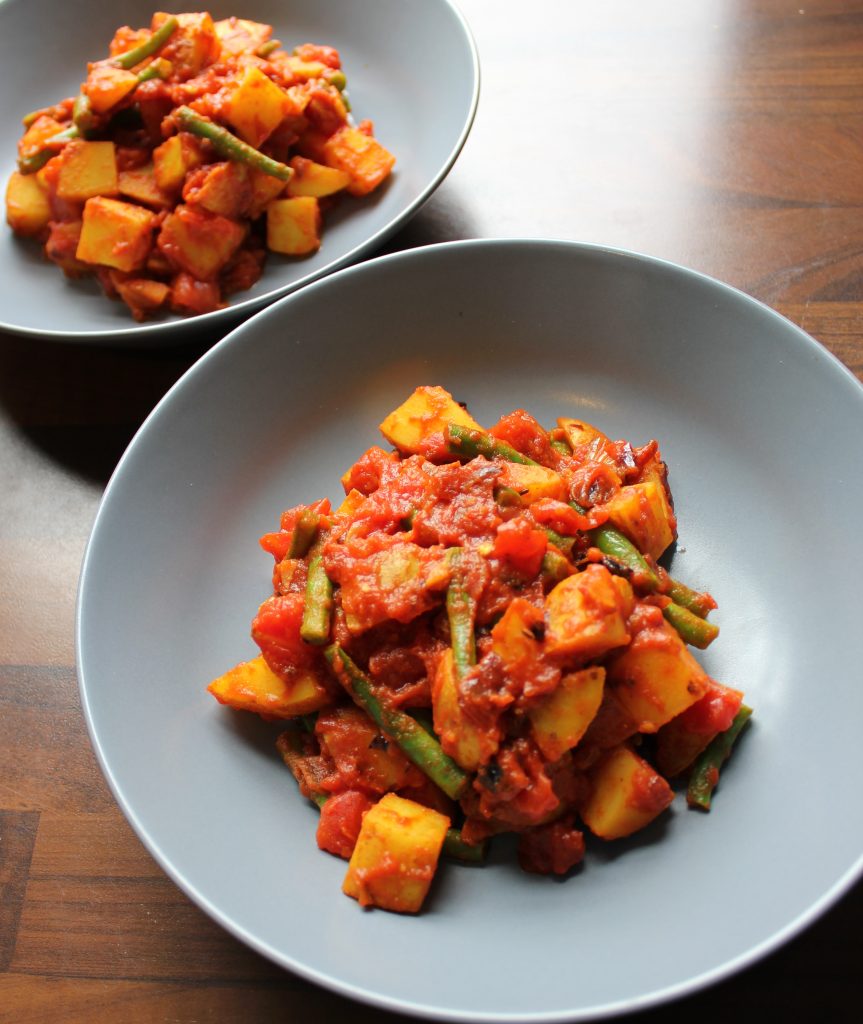 Enjoy!